(Boston, MA—May 27, 2021) This summer, the Institute of Contemporary Art/Boston (ICA) offers an exciting season of art on both sides of Boston Harbor, featuring dynamic new exhibitions by artists Virgil Abloh and Firelei Báez, and—for the first time in over a year—the return of live programming on the museum's waterfront plaza and at the Watershed. Tickets for Virgil Abloh: "Figures of Speech" will go on sale to ICA Members starting June 1 and to the general public on June 22. Admission to the Watershed is always free, and Water Shuttle transportation between the ICA and the Watershed is included with the price of ICA admission, first come first served. Visit icaboston.org for more information and to reserve timed tickets.
More details about the ICA's summer season and upcoming exhibitions below. For more information and to confirm schedule, please contact Margaux Leonard at mleonard@icaboston.org or 617-478-3176.
Summer Events
Seaport Waterfront
Harborwalk Sounds
Co-produced with Berklee College of Music
Thursdays, Jul 8–Aug 26, 6–8:30 PM
FREE
An ICA summer favorite returns. Harborwalk Sounds, the museum's free outdoor concert series, features an array of Berklee's best student, faculty, and alumni musicians.
ICA Summer Sessions
Fridays, Jul 9–Aug 27, 5–9 PM
Tickets available at icaboston.org
Join us on the waterfront on Fridays all summer long for evenings of art and live music. Enjoy sets from great local Boston artists while you kickback with a cocktail and take in sweeping harbor views.
ICA Watershed
Watershed Family Days
Jul 14 + Aug 21, 12–4 PM
FREE
Join us in the East Boston shipyard for special family days at the ICA Watershed featuring art-making kits, music, and community.
ICA Exhibitions
Firelei Báez
Jul 3–Sep 6, 2021
ICA Watershed
In summer 2021, the ICA Watershed will feature a newly commissioned, monumental sculpture by acclaimed artist Firelei Báez (b. 1981, Santiago de los Caballeros, Dominican Republic). In her largest sculptural installation to date, the artist reimagines the archeological ruins of the Sans-Souci Palace in Haiti as though they were revealed in East Boston after the sea receded from the Watershed floor. The Watershed's location—in a working shipyard, trade site, and point of entry home for immigrants over decades—provides a pivotal point of reference. Báez embeds Sans-Souci within the geological layers of Boston, where histories of revolution and independence are integral to the city's identity. This site-specific installation will invite visitors to traverse passageways and travel through time, engaging with streams of influence and interconnectedness. The work's intricately painted architectural surfaces include symbols of healing and resistance, patterning drawn from West African indigo printing traditions (later used in the American South), and sea growths native to Caribbean waters. Báez's sculpture points to the centuries-long exchanges of ideas and influence between Europe, the African continent, and the Americas. Organized by Eva Respini, Barbara Lee Chief Curator.
Virgil Abloh: "Figures of Speech"
Jul 3–Sep 26, 2021
Virgil Abloh: "Figures of Speech" is the first museum exhibition devoted to the work of the genre-bending artist and designer Virgil Abloh (b. 1980, Rockford, IL). Abloh pioneers a practice that cuts across media and connects visual artists, musicians, graphic designers, fashion designers, and architects. Abloh cultivated an interest in design and music at an early age, finding inspiration in the urban culture of Chicago. While pursuing a master's degree in architecture from the Illinois Institute of Technology, he worked on album covers, concert designs, and merchandising. In 2013, Abloh founded his stand-alone fashion brand Off-White™ in Milan, Italy, and, in 2018, assumed the position of artistic director of Louis Vuitton's menswear. Organized by the Museum of Contemporary Art Chicago and set in an immersive space designed by Rem Koolhaas's renowned architecture firm OMA*AMO, the exhibition will offer an in-depth look at defining highlights of Abloh's career, including signature clothing collections, video documentation of iconic fashion shows, distinctive furniture and graphic design work, and collaborative projects with contemporary artists. Organized by Museum of Contemporary Art Chicago. The ICA's presentation is coordinated by Ruth Erickson, Mannion Family Curator.
The Worlds We Make: Selections from the ICA Collection
Aug 14, 2021–Jan 2, 2022
With every call for social change arrives the possibility to make the world anew. The Worlds We Make: Selections from the ICA Collection explores how artists have visualized beyond present reality to imagine, dream, and realize the world-otherwise. Drawn from the ICA's permanent collection and Boston-area collections, these works consider world-making in relation to broader themes such as climate and the natural environment, historical narratives and speculative fictions, the supernatural and the planetary. Expansive in subject and medium, the exhibition includes works by artists such as Maria Magdalena Campos-Pons, Njideka Akunyili Crosby, Jeffrey Gibson, Lorraine O'Grady, Matthew Ritchie, and Yinka Shonibare CBE (RA), among others. Together, the works in this exhibition celebrate the emancipatory potential of artistic imagination and invite other ways to see, create, and belong in the worlds we make. Organized by Anni Pullagura, Curatorial Assistant.
Raúl de Nieves: The Treasure House of Memory
Sep 1, 2021–Jul 24, 2022
Raúl de Nieves (b. 1983, Michoacán, Mexico) is a New York-based interdisciplinary artist, performer, and musician whose multifaceted practice ranges from stained-glass style narrative paintings, to animated performances, to densely adorned figurative sculptures encrusted with bangles, beads, bells, sequins, and other homespun materials. For the ICA, de Nieves is creating a body of interconnected works rooted in memory and exploring themes of personal transformation. The Treasure House of Memory expands the artist's inventive adaptation of iconographic traditions inherited from the past through vibrant amalgamations of form and material rendered in an energetic and accessible visual language. Organized by Jeffrey De Blois, Assistant Curator and Publications Manager.
2021 James and Audrey Foster Prize
Sep 1, 2021–Jul 24, 2022
The 2021 James and Audrey Foster Prize exhibition features Marlon Forrester (b. 1976, Georgetown, Guyana), Eben Haines (b. 1990, Boston), and Dell Marie Hamilton (b. 1971, New York). This group of artists works across a range of media with unique artistic practices that share the impulse to build platforms and create connections with others through their work. Developed against the backdrop of the global Covid-19 pandemic, the stand-alone projects conceived for this exhibition reflect each artist's approach to community and exchange. First established in 1999, the James and Audrey Foster Prize is key to the museum's efforts to nurture and recognize artists working in and around Boston, showcase exceptional artwork, and support the city's thriving arts scene. Organized by Jeffrey De Blois, Assistant Curator and Publications Manager.
Deana Lawson
Nov 3, 2021–Feb 27, 2022
This exhibition is the first museum survey dedicated to the work of Deana Lawson (b. 1979, Rochester, NY). Lawson is a singular voice in photography today. For more than 15 years, she has been investigating and challenging the conventional representations of Black life. Drawing on a wide spectrum of photographic languages, including the family album, studio portraiture, staged tableaux, documentary pictures, and appropriated images, Lawson's posed photographs channel broader ideas about personal and social histories, sexuality, and spiritual beliefs. Lawson's highly-staged large-format color photographs depict individuals, couples, and families in both domestic and public settings, picturing narratives of family, love, and desire. Engaging members of her own community as well as strangers she meets on the street, she meticulously poses her subjects in a variety of interiors to create what the artist describes as "a mirror of everyday life, but also a projection of what I want to happen. It's about setting a different standard of values and saying that everyday Black lives, everyday experiences, are beautiful, and powerful, and intelligent." Lawson's works are made in collaboration with her subjects, who are often nude, embracing, and directly confronting the camera, destabilizing the notion of photography as a passively voyeuristic medium. This survey exhibition will include a selection of photographs from 2004 to the present and will be accompanied by a fully illustrated scholarly catalogue, featuring the perspectives of a variety of scholars, historians, and writers. This exhibition is co-organized by ICA/Boston and MoMA PS1. Organized by Eva Respini, Barbara Lee Chief Curator, ICA/Boston, and Peter Eleey, former Chief Curator, MoMA PS1, with Anni Pullagura, Curatorial Assistant, ICA/Boston.
About the ICA
Since its founding in 1936, the ICA has shared the pleasures of reflection, inspiration, imagination, and provocation that contemporary art offers with its audiences. A museum at the intersection of contemporary art and civic life, the ICA has advanced a bold vision for amplifying the artist's voice and expanding the museum's role as educator, incubator, and convener. Its exhibitions, performances, and educational programs provide access to the breadth and diversity of contemporary art, artists, and the creative process, inviting audiences of all ages and backgrounds to participate in the excitement of new art and ideas. The ICA is located at 25 Harbor Shore Drive, Boston, MA, 02210. The Watershed is located at 256 Marginal Street, East Boston, MA 02128. For more information, call 617-478-3100 or visit our website at icaboston.org. Follow the ICA at Facebook, Twitter, and Instagram.
About the Watershed
On July 4, 2018, the ICA opened to the public its new ICA Watershed expanding artistic and educational programming on both sides of Boston Harbor—the Seaport and East Boston. Located in the Boston Harbor Shipyard and Marina, the ICA Watershed transformed a 15,000-square-foot, formerly condemned space into a vast and welcoming space to see and experience large-scale art. The Watershed builds upon the extraordinary momentum achieved by the museum since opening its visionary waterfront building, designed by Diller Scofidio + Renfro, in 2006. Admission to the Watershed—central to the museum's vision for art and civic life—is free for all. The Watershed opened its inaugural year with an immersive installation by Diana Thater and its second year, 2019, with the U.S. premiere of John Akomfrah's Purple. The Watershed was closed to the public in 2020 to support the city and state in their efforts to contain the spread of Covid-19. During the pandemic, the site has been used as a food distribution site to address a direct need within the East Boston community, which has experienced one of the highest rates of COVID-19 in Boston.
---
Firelei Báez
Free admission to the ICA Watershed is made possible by the generosity of Alan and Vivien Hassenfeld and the Hassenfeld Family Foundation.    
The Boston Foundation welcomes you to the ICA Watershed.

The ICA Watershed is supported by Fund for the Arts, a public art program of the New England Foundation for the Arts and Vertex.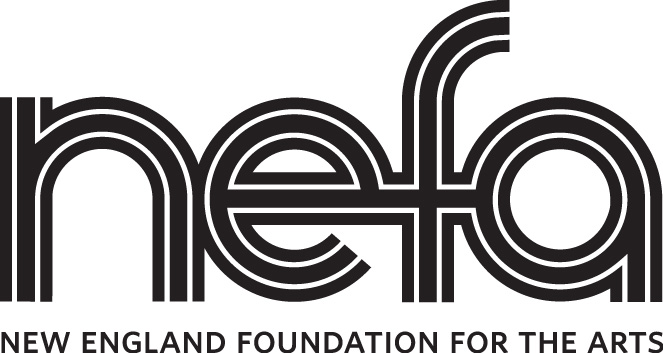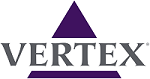 Virgil Abloh: "Figures of Speech" 
Virgil Abloh: "Figures of Speech" is organized by Museum of Contemporary Art Chicago. The exhibition tour is made possible by Kenneth C. Griffin.
The exhibition is curated by Michael Darling, former James W. Alsdorf Chief Curator at MCA Chicago, and is designed by Samir Bantal, Director of AMO, the research and design studio of OMA. The ICA's presentation is coordinated by Ruth Erickson, Mannion Family Curator.
Major support for the Boston presentation of Virgil Abloh: "Figures of Speech" is provided by Encore Boston Harbor and Boston Seaport by WS Development.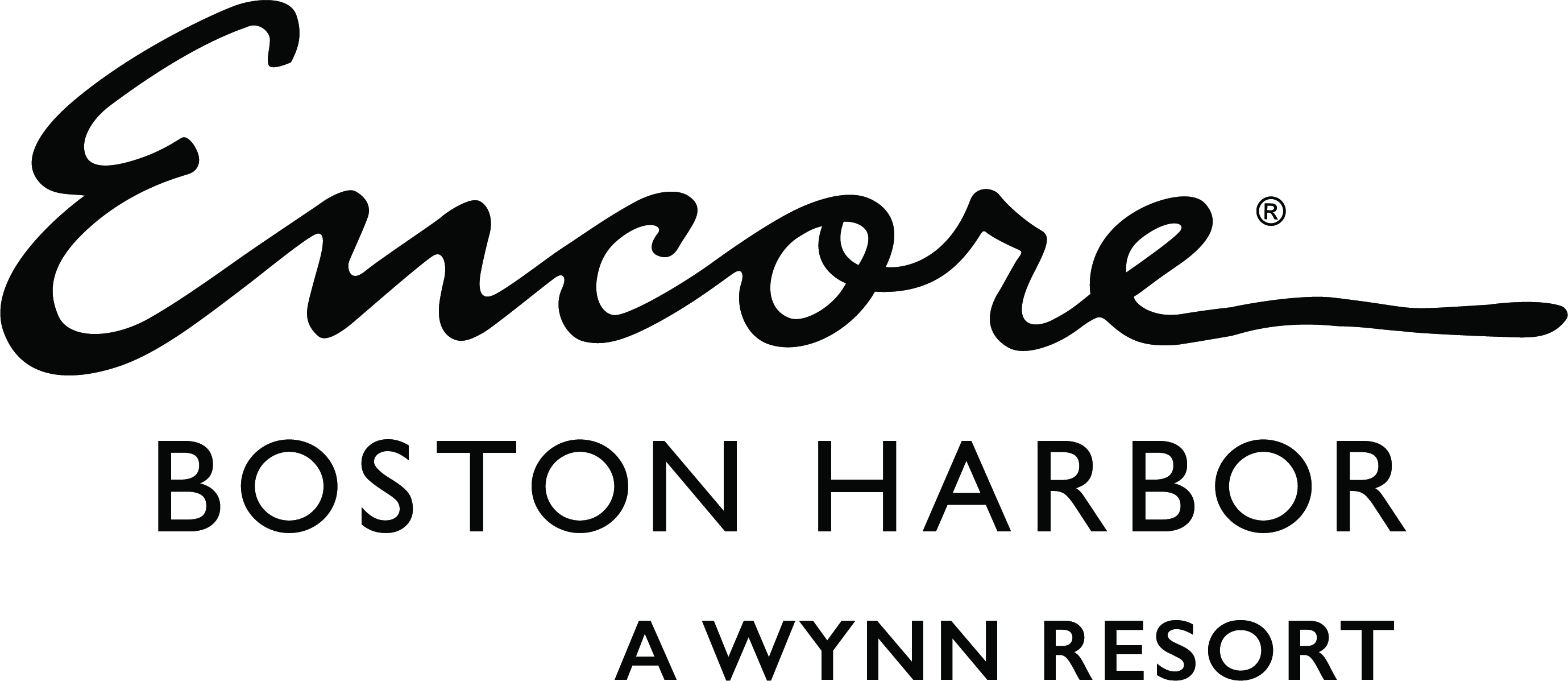 Support is provided by Northern Trust

Neiman Marcus is the Lead Education Partner of Teen Programs associated with Virgil Abloh: "Figures of Speech"

Additional support is generously provided by Kathleen McDonough and Edward Berman, Kate and Chuck Brizius, Stephanie and John Connaughton, Karen Swett Conway and Brian Conway, Jean-François and Nathalie Ducrest, Audrey and James Foster, Jodi and Hal Hess, Marina Kalb and David Feinberg, Kristen and Kent Lucken, and Mark and Marie Schwartz.
Raúl de Nieves: The Treasure House of Memory
Support is generously provided by Steve Corkin and Dan Maddalena and Charles and Fran Rodgers.
2021 James and Audrey Foster Prize
The exhibition and prize are generously endowed by James and Audrey Foster. 
Deana Lawson
Major support for Deana Lawson is provided by the Henry Luce Foundation and The Andy Warhol Foundation for the Visual Arts.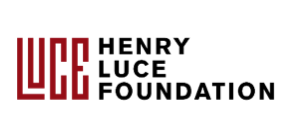 Additional support is generously provided by Bridgitt and Bruce Evans, Aedie McEvoy, Kambiz and Nazgol Shahbazi, Kim Sinatra, Charlotte and Herbert Wagner III, and the Kristen and Kent Lucken Fund for Photography.