First museum exhibition of multidisciplinary artist and designer Virgil Abloh features two decades of work in fashion, painting, sculpture, music, and design
(Boston, MA—April 6, 2021) The Institute of Contemporary Art/Boston (ICA) presents Virgil Abloh: "Figures of Speech," the first museum exhibition devoted to the work of the multidisciplinary artist and designer Virgil Abloh (b. 1980, Rockford, IL), opening to the public on July 3 (Member Preview Days begin July 1; more details at icaboston.org). The Founder and Creative Director of Off-White™ and current Artistic Director of Louis Vuitton's menswear, Abloh is known for his work in music, visual art, philanthropy, and the fields of design. Organized by the Museum of Contemporary Art Chicago and set in an immersive space designed by Rem Koolhaas's renowned architecture firm OMA*AMO, the exhibition will offer an in-depth look at defining highlights of Abloh's career, including signature clothing collections from his stand-alone fashion brand Off-White™, video documentation of iconic fashion shows, distinctive furniture, graphic design work, and collaborative projects with other artists. The exhibition comprises nearly 70 works, including two new works that will be on view for the first time in the Boston presentation. On view July 3 through September 26, 2021, Virgil Abloh: "Figures of Speech" is organized by Michael Darling, former James W. Alsdorf Chief Curator at MCA Chicago. The exhibition is designed by Samir Bantal, Director of AMO, the research and design studio of OMA. The ICA's presentation is coordinated by Ruth Erickson, Mannion Family Curator.
"We are all so excited to welcome Virgil Abloh and his explosive creativity to Boston. Audiences and Abloh fans will be immersed in his art and fashion and the multiplicity of references to history, architecture, street and skatewear that Virgil deftly uses to redefine and shape 21st-century culture and design," said Jill Medvedow, the ICA's Ellen Matilda Poss Director.
"Abloh's creativity is unstoppable and wildly innovative. He made his mark by celebrating the spirit of streetwear culture while also appropriating and altering high culture to create something exciting and new. This foundational work spurred creative pursuits in every artistic medium and with countless collaborators. 'Figures of Speech' guides visitors through signature moments in the past twenty years of Abloh's creative life, presenting a range of projects and collaborations that reflect his ability to channel far-reaching influences—from Caravaggio and Mies van der Rohe to skateboarding and 1980s graffiti—into his own unique approach," said Ruth Erickson, the ICA's Mannion Family Curator.
The exhibition offers an unprecedented survey of Abloh's creative work over nearly two decades and pulls back the curtain on his process. Prototypes are presented alongside finished artworks, product designs, and fashion to reveal his myriad inspirations—from centuries-old paintings to commonplace signage at construction sites. Running throughout the exhibition is an emphasis on dialogue, which Abloh creates through his inventive use of language and quotation marks, turning the objects he designs and the people who wear his clothing into "figures of speech."
The ICA will premiere four new works in its presentation of "Figures of Speech" including a large-scale sculpture "Frontin'" (2021) that takes the shape of a half-pipe skate ramp to consider this formative built and social space on Abloh, and "Toolbox" (2019), an inventive mash-up of a Louis Vuitton trunk with a c. 1980s boom box, complete with colorful graffiti and rabbit ear antennas. The museum will also include Abloh's celebrated Louis Vuitton fall 2021 menswear line, presented as a video work made through the collaboration with numerous artists including Saul Williams, Kai Isiah Jamal, and Wu Tsang. Filled with spoken word, performance, music, and movement, this tremendous collection reflects Abloh at the height of his interdisciplinary creativity. His work in fashion will be presented in a newly conceived environment within the exhibition, designed by Abloh and Samir Bantal of AMO.
Abloh's expansive creative vision will extend beyond the ICA through a new series of artworks created for the exhibition advertising campaign (see image above). "The announcement of my exhibition at the ICA/Boston offers a unique view inside the operating system of my art practice. Figurative and literal sentiments are explored at the same time, as evident by the exhibition artwork itself," said Abloh.
Exhibition highlights
Virgil Abloh: "Figures of Speech" features five galleries that chronicle the different pillars of the artist's work in fashion, music, art, furniture, and graphic design. Setting the tone for visitors as they enter the exhibition, the museum's elevator shaft will feature "PSA" (2019), an 18-foot-long flag that reads, "QUESTION EVERYTHING".
Early work
Abloh got his start in fashion with a t-shirt. In the early 2000s, his fledgling designs caught the attention of Kanye West's creative team, and West was so impressed that he invited Abloh to join his inner circle. Over the next decade, Abloh witnessed experiments in fashion and concert merchandise design. He also completed an internship at the Italian fashion house Fendi and, in 2012, was ready to go out on his own. Abloh returned to graphic t-shirts, designing clothing with streetwear brand Hood by Air and later his own brand Pyrex Vision, which featured mass-produced sweatshirts and plaid shirts onto which he screenprinted "Pyrex," (the glassware used in home drug labs) "23," (Michael Jordan's basketball number) and images of a painting by the Italian artist Caravaggio. These references allude to stereotypical ways disadvantaged youth can overcome their hardships: by selling drugs or becoming a famous athlete. The video "A Team with No Sport" (2012) helped to promote the launch of Pyrex Vision and included members of the then-emerging rap collective A$AP Mob. Abloh's early work was inspired by sports uniforms and hip-hop and skateboarder fashion, as well as provocative images and graphics found in contemporary art. It shows the first signs of his subversive interest in taking something basic—even boring—and injecting it with new meaning, and then sending it out into the world to be seen again in a fresh way.
Fashion
Abloh's first fashion brand, Pyrex Vision, was based on a limited template of screen-printed store-bought shirts, shorts, and sweatshirts. A year later, in 2013, Abloh signaled the expanded scope of his ambition, launching the clothing brand Off-White™, establishing a studio in Milan—the fashion capital of the world—and showing his work at the prestigious design showcase Paris Fashion Week. Nearly every Off-White™ collection investigates a theme, tackling class, race, history, gender, and other established rules of fashion and society. His architecture background and interest in the urban fabric also come into play in patterns and graphics derived from roads, signage, buildings, uniforms, and many other commonplace items. This gallery presents a dynamic display of Abloh's work in fashion, leading visitors from some of his earliest forays in fashion to highlights from Off-White™ and Louis Vuitton seasons. Bracketing this display is video documentation of select fashion shows, elements from his innovative scenography, and such signature objects as "FOR THE LOVE OF MONEY," (2018) Abloh's re-imagination of Louis Vuitton's classic Keepall bag, and Off-White c/o Virgil Abloh™ for Beyoncé (2018), an Off-White™ dress Abloh designed for Beyoncé's 2018 Vogue cover photo shoot (though it was not published in the magazine) that combines a traditional flowing silhouette with Abloh's signature black-and-white diagonal stripes.
Music
This section captures Abloh's collaborations with stars such as Kanye West, Jay-Z, and A$AP Rocky, among others, and his prodigious work as a DJ and in the music industry. As with his work in fashion, Abloh connects with subcultures and offers alternatives to the status quo in his work with music, performing wide-ranging DJ sets at venues and festivals around the world. Parallel to his work on Off-White™, he has constructed a comprehensive visual approach to branding his work, drawing not only on his skill in graphic design, but also on his experience working for West's creative company. There, he oversaw the creation of concert merchandise, album packaging, and stage designs for West as well as other musicians in his orbit. The work "IN HIS IMAGE" (A TRIBUTE TO YEEZUS) (2019) is a large-scale version of Kanye West's sixth album, Yeezus (2013), which features album art designed by Abloh. The new version pays homage to the Grammy-nominated album and the graphic clarity of its design. The packaging reveals Abloh's modernist architectural sensibility: only the necessary elements are retained, reducing the packaging to a single red sticker that keeps the CD's jewel box closed and displays the album's name. Other works bring elements of Abloh's performances into the gallery, including the 14-minute sound piece First Person (2019) that features spoken word sound-tracks Abloh often curates to play before his Off-White™ runway shows, and the text-based video In Other Words (2017) often projected behind Abloh during his concerts.
Black gaze
This section presents Abloh's fashion and artworks that reflect on Black cultural experiences in the United States. With the 2013 launch of Off-White™ in Milan, Abloh challenged the elite fashion industry's long-standing exclusion of Black talent. Abloh marketed Off-White™ prominently on social media, appealing to a younger, more diverse generation of consumers. Off-White™ campaigns have celebrated Black artists, athletes, and musicians, providing a platform and affirming their identity as creators in their own right. In 2018, Abloh assumed the role of Men's Artistic Director at Louis Vuitton, becoming one of the few Black designers to helm a major Parisian fashion house. He now uses his high-profile platform to forge a more inclusive vision for high fashion. Highlights include selected photographs from striking advertising campaigns as well as recent sculptures by Abloh. "AS IMPOSSIBLE" (2019), a ladder sculpted from blue foam and too fragile to ascend, serves a symbol of Abloh's improbable rise and the serious challenges faced by people of color in most industries. Another work, a neon sign titled "You're Obviously in the Wrong Place" (2015/19), originally welcomed attendees to the Off-White™ Fall/Winter 2016 runway show, referencing a line from the film Pretty Woman (1990) where a woman is dismissed by a snobbish saleswoman at a high-end clothing store.
Design
For Abloh, design is as much about the process as it is about the final product, which he achieves by asking questions and prototyping. Picking apart established norms in art and design including materials and imagery, he upends expectations to call critical attention to our surroundings. The transparency inherent to his method nods to his training in both architecture and engineering, and his admiration for modernist German architect Ludwig Mies van der Rohe, whose buildings make their structures and functions readily apparent. This section surveys Abloh's expansive design practice, including forays into architecture, furniture, painting, sculpture, and shoes. A series of Abloh's concrete benches and chairs titled Efflorescence (2019) anchor the gallery along with the towering sculpture Dorm Room (2019) built from prototype furniture with rugs Abloh created in a 2018–2019 collaboration with global housewares retailer IKEA. "AN ARRAY OF AIR" (2019) features unreleased shoes from Abloh's collaborations with Nike in various stages of prototyping. Abloh's designs for Nike used collaged elements, transparent materials, self-referential labels, tabs, and zip ties to emphasize the shoes' construction, inviting people to take a second look at these iconic sneakers. These prototypes offer a behind-the-scenes view of Abloh's design process, which involves working through many concepts and iterations of a project before reaching the final result.
ICA Digital Guide on Bloomberg Connects
Hear from Virgil Abloh, go behind the scenes, and explore his exclusive line of products for the ICA, on our free digital guide on Bloomberg Connects. Available free by searching "Bloomberg Connects" on the App Store or Google Play.
Virgil Abloh pop-up store: "Church & State"
A special Virgil Abloh pop-up store called "Church & State" accompanies the exhibition. It will feature a variety of products designed by Abloh, including a line of exhibition-specific apparel, as well as limited-edition pieces from Abloh's Off-White™ brand produced exclusively for the ICA. Abloh and Samir Bantal, Director of AMO, the research and design studio of renowned architecture firm OMA, have completely reimagined the concept and design of the store for the ICA, transforming the museum's Bank of America Art Lab on the first floor.
Exhibition catalogue
The exhibition is accompanied by a fully illustrated 512-page monograph. Produced in close collaboration with the artist, the catalogue uses Abloh's signature "question everything" approach to explore his creativity in a three-books-in-one format. The museum section offers an overview of Abloh's multidisciplinary work by exhibition curator Michael Darling, and features essays and interviews with key voices in art, fashion, design, and architecture, including Taiye Selasi, Lou Stoppard, Michael Rock, Samir Bantal, Rem Koolhaas, and Anja Aronowsky Cronberg. In the archives section, more than 1700 images culled from the artist's personal files reveal the remarkable breadth of his influences and interests. Statements from peers in the creative community, including George Condo, Jenny Holzer, Michele Lamy, Heron Preston, and Anna Wintour, attest to Abloh's rich collaborations and wide-ranging network. An illustrated index section cross references plate and archive images according to categories established by Abloh for his unique practice. Designed by OK-RM and Playlab, the volume is published by the Museum of Contemporary Art Chicago and DelMonico Books-Prestel. The exhibition catalogue is available for purchase at the ICA Store.
ICA Teens X OJ Slaughter: "Breaking Cycles"
Jul 3 to Sep 26, 2021
The ICA's Ellen Matilda Poss Mediatheque will feature a presentation co-developed with Boston-based artist OJ Slaughter. As part of a larger photography project for Virgil Abloh's pop-up store "Church & State," Slaughter collaborated with ICA teens on an editorial fashion shoot inspired by Abloh's work and his theme of "breaking the rules."
About the ICA
Since its founding in 1936, the ICA has shared the pleasures of reflection, inspiration, imagination, and provocation that contemporary art offers with its audiences. A museum at the intersection of contemporary art and civic life, the ICA has advanced a bold vision for amplifying the artist's voice and expanding the museum's role as educator, incubator, and convener. Its exhibitions, performances, and educational programs provide access to the breadth and diversity of contemporary art, artists, and the creative process, inviting audiences of all ages and backgrounds to participate in the excitement of new art and ideas. The ICA is located at 25 Harbor Shore Drive, Boston, MA, 02210. The Watershed is located at 256 Marginal Street, East Boston, MA 02128. For more information, call 617-478-3100 or visit our website at icaboston.org. Follow the ICA at Facebook, Twitter, and Instagram.
---
Virgil Abloh: "Figures of Speech" is organized by Museum of Contemporary Art Chicago. The exhibition tour is made possible by Kenneth C. Griffin.
The exhibition is curated by Michael Darling, former the James W. Alsdorf Chief Curator at MCA Chicago, and is designed by Samir Bantal, Director of AMO, the research and design studio of OMA. The ICA's presentation is coordinated by Ruth Erickson, Mannion Family Curator.
Major support for the Boston presentation of Virgil Abloh: "Figures of Speech" is provided by Encore Boston Harbor and Boston Seaport by WS Development.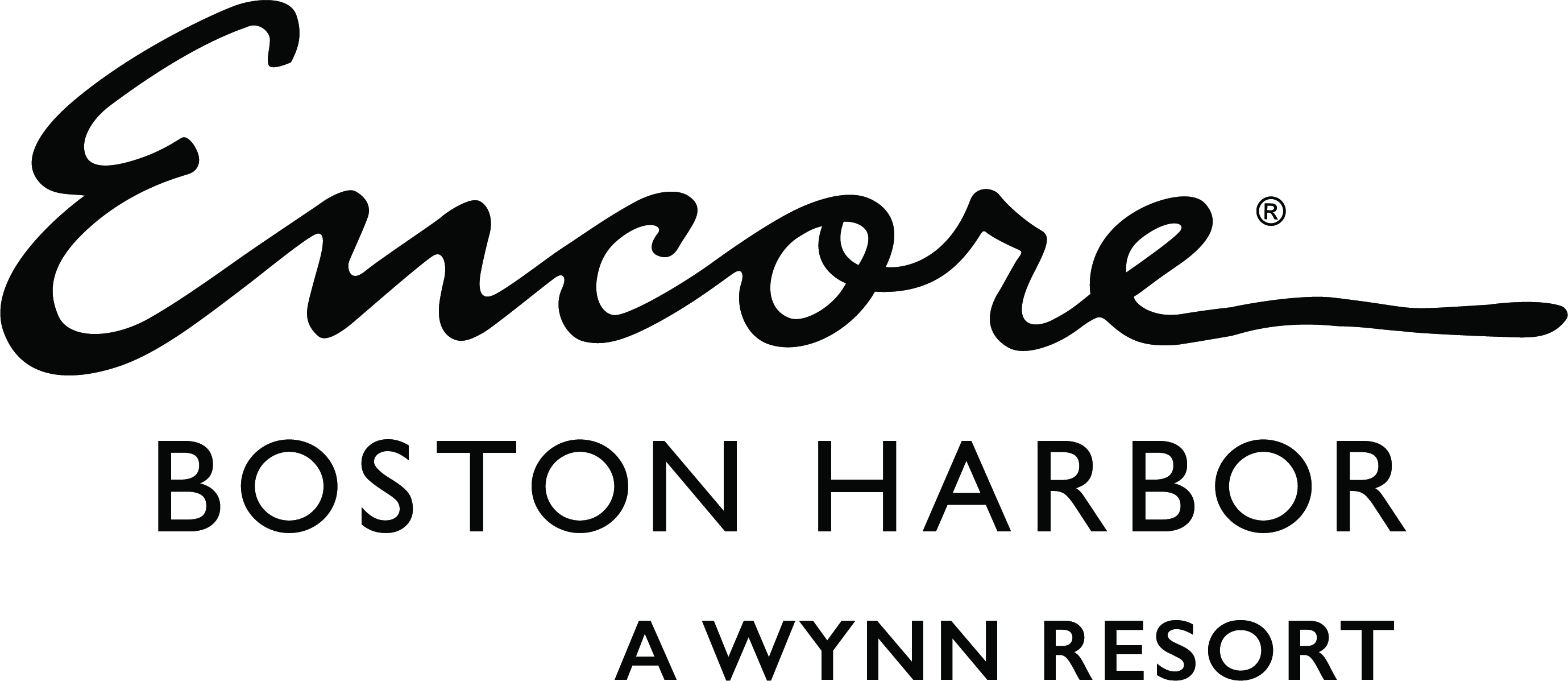 Support is provided by Northern Trust

Neiman Marcus is the Lead Education Partner of Teen Programs associated with Virgil Abloh: "Figures of Speech"

Additional support is generously provided by Kathleen McDonough and Edward Berman, Kate and Chuck Brizius, Stephanie and John Connaughton, Karen Swett Conway and Brian Conway, Jean-François and Nathalie Ducrest, Audrey and James Foster, Jodi and Hal Hess, Marina Kalb and David Feinberg, Kristen and Kent Lucken, David and Leslie Puth, and Mark and Marie Schwartz.