Join us in the Shipyard for the Watershed Block Party, fun for all! We welcome back the incredible Veronica Robles Cultural Center featuring live music and performances, yoga activations, coffee and sweet treats from travelmug café, art activities and games as well as the mesmerizing sculpture featured in Guadalupe Maravilla: Mariposa Relampago. Pick up an ICA sticker to receive a 15% discount when you stop by Seabiscuit in East Boston. The Watershed is open from 11 AM–5 PM, with Block Party activities from 11–3 PM.
Tickets are not required just to visit the Watershed.
Find directions on how to get to the Watershed here
Portraits of Care with Mel Taing
Join photographer Mel Taing at the Watershed for a vibrant portrait photoshoot that celebrates self-confidence, inner strength, and community! Sessions will be available on a first come, first serve basis.
Make a Memory Mobile
You are invited to share your memories of a place, experience, or loved one by constructing a memory mobile for your home.
This activity was developed with Dr. Krina Patel, an artist, educator, and the Director of Joy at the East Boston Social Centers. Dr. Patel is deeply interested in sharing stories to foster connection and belonging.
About Mel Taing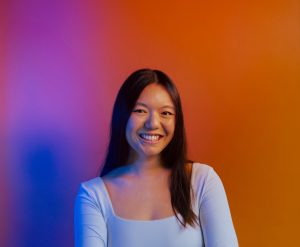 Mel Taing is a Cambodian American photographer based in Boston. She aims to capture the vibrance, radiance, and joy that her subjects share through color and subverting the traditional. As a child of Cambodian refugees, she is deeply interested in resilience in community. Her artistic practice is healing in action — inviting her subjects to create spaces to play, witness, and celebrate their truest selves.
---
In collaboration with Mandela Yoga Project