Join us for a day of family fun! Explore different expressions of care and community through watercolor, dance, and photography workshops designed for all ages. Reserve free admission tickets online in advance*. All activities are drop-in, first come first served, space is limited. Families interested in visiting the ICA Watershed for Playdate can select the General Admission & Water Shuttle ticket.
Please note that due to high temperatures, the planned photography workshop at the ICA Watershed has been postponed, and the dance workshop in Seaport will take place in the ICA's Barbara Lee Family Foundation Theater instead of outside.
*On Saturday, July 29, museum admission is FREE for families when accompanied by kids ages 12 and under, with up to 2 adults per family. Tickets must be reserved online in advance. Use the code PLAYDATE when reserving your ticket(s). Advance tickets are strongly recommended; day-of tickets are not guaranteed.
IN SEAPORT
Mermaid Watercolor Dreams

w

ith

The Haus of Glitter, 10 AM–3 PM
1st Floor, Art Lab
The Haus of Glitter invites you to paint the world you want to live in through the magic of mermaids! How do mermaids love, support, and care for one another? What can mermaids teach us about life up here on land? Use your imagination to create the mer-world of your dreams!
The Mermaid Family Ball: An Afro Latinx Dance Workshop

w

ith

The Haus of Glitter,

12–1 PM
Plaza (outdoors) – NOTE: this offering will take place indoors in the Barbara Lee Family Foundation Theater due to high temperatures.
Join the Haus of Glitter for a fun family dance workshop that celebrates the importance of community and self-care! Merfolk of all ages will get to try some new dance moves, step into their confidence, and learn about LGBTQ+ Afro-Latinx history and culture. All are welcome!
Books + Looks, 11:30 AM + 1:30 PM
4th Floor, Mediatheque
Join for a staff led reading of family-friendly storybooks and make connections to artworks on view. Drop-in, first come, first serve, space is limited.
In the Galleries, 10 AM–5 PM
4th Floor, Galleries
Our Visitor Assistants (VA) are always eager to talk about the artworks and answer your questions. Pick up a gallery game card to explore the museum as a "Thinker, Maker, Explorer, or Performer". Great for a variety of ages and for intergenerational audiences to play together. Cards are available on the 1st and 4th floor near the elevators. Questions? Ask a VA on the 4th floor. Only #2 pencils allowed in the galleries.
AT THE WATERSHED
Experience our interactive exhibition Guadalupe Maravilla: Mariposa Relámpago at the ICA Watershed, and ride over to East Boston on our Water Shuttle!
ABOUT THE ARTISTS
The Haus of Glitter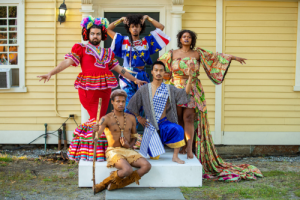 The Haus of Glitter Dance Company (based in Providence, RI) works, through movement and choreography, to shift the energetic center of the universe towards Queer Feminist BIPOC Liberation. In the work we share and co-create with audiences, we strive to embody ancestral liberation, healing and love in every step and every breath of our creative process and pedagogy. Our choreography aims to reach beyond the stage and into the streets; into our homes; into our institutions; into our hearts. 
Mel Taing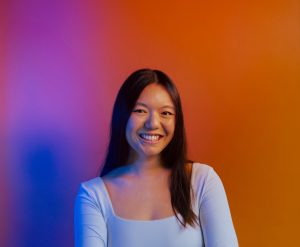 Mel Taing is a Cambodian American photographer based in Boston. She aims to capture the vibrance, radiance, and joy that her subjects share through color and subverting the traditional. As a child of Cambodian refugees, she is deeply interested in resilience in community. Her artistic practice is healing in action — inviting her subjects to create spaces to play, witness, and celebrate their truest selves.
Free Admission for Youth
Youth 18 and under always receive FREE museum admission. The ICA is committed to providing access to the art and artists of our time—and we do this with the incredible support of our community. Explore the +1 Membership — A free ICA membership program for youth 0-18.
Questions? Reach us at familyprograms@icaboston.org.
---
Your support helps keeps programs like this – both virtual and in-person – free and accessible in this time of uncertainty. If you are able, please consider becoming a member or making a one-time gift to support the ICA.
ICA Kids and Family programs are supported, in part, by First Republic Bank and the Willow Tree Fund.